TORNADOES, SEVERE WINDS CAUSE DAMAGE ACROSS OKLAHOMA
News 9 - February 27, 2023 12:34 am
OKLAHOMA CITY –
A severe weather system pushed across Oklahoma Sunday night producing brief tornadoes and extraordinary winds, in excess of 70-80 mph, with the possibility of winds beyond 100 mph. Damage was reported in many areas that are part of the News 9 viewing area.
News 9 viewer Lesa Flaming sent this image of a tornado near the Kiowa County town of Lone Wolf.
A tornado was confirmed just northwest of Hobart at about 7:45 p.m., and reports indicate that there has been damage in Cheyenne.
News 9 Storm Trackers Val and Amy Castor tracked a tornado near Union City.
News 9 Storm Tracker Brandon Pennel had this severe weather report from Prague, Okla., where the lights were out.
A tornado caused significant structural damage on the southeast side of Norman later in the evening.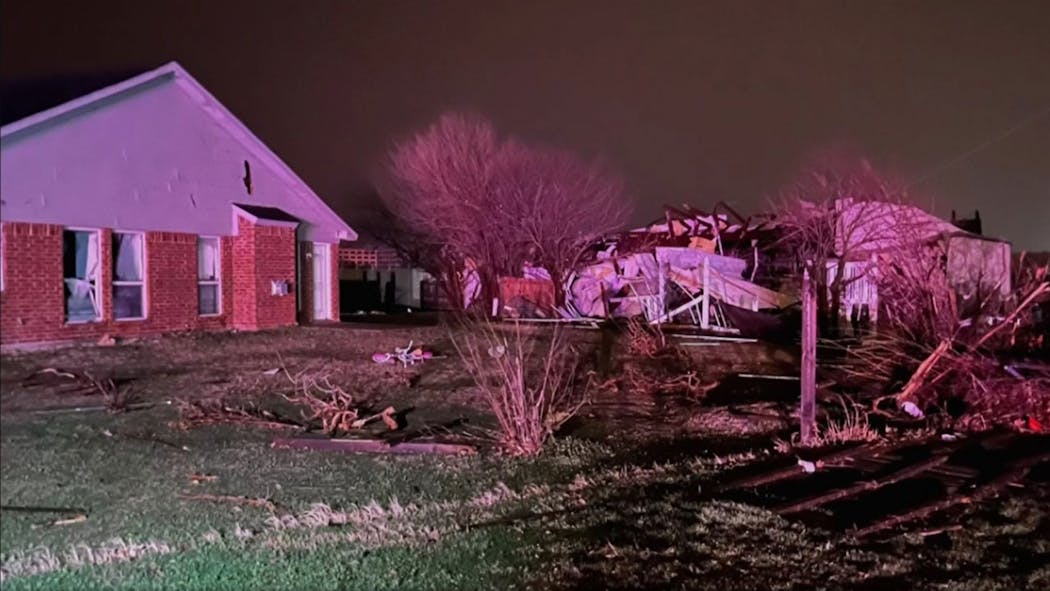 News 9's Jordan Fremstad was on scene in Norman near Southeast 24th Avenue Southeast and East Imhoff Road after reports of damaged homes.
News 9's Sylvia Corkill was on scene at some reported damaged homes near Southwest 29th Street and South Council Road in Oklahoma City.
There have been reports of injuries, but as of 10:30, no confirmation of any fatalities.