Rapper Drake Hits It Off With OKC Couple While Court Side At Thunder Game
Beverly Cantrell - December 3, 2021 7:05 am
OKLAHOMA CITY – News 9
On Wednesday night, rapper Drake sat courtside at the Oklahoma City Thunder game.
While Drake's appearance received a lot of attention, so did the mystery couple next to him whom he called his "new parents."
The couple went viral on social media as the couple "who had no idea who Drake was."
They said the seats next to them were empty for the first half of the game.
All of a sudden I look around and a gentleman sits down," said Jim Stanley. "I say 'Hey, I like your outfit!,' and he goes 'Aw, thanks!'"
They hit it off by chatting about hockey and Canada. Stanley had no idea he was sitting next to a famous rapper until his wife whispered in his ear later in the evening.
"People were coming up and taking selfies with him," Stanley said. "And he looked at us and said he wanted a selfie with us!"
The rapper then posted on social media with the couple, calling them his "new parents."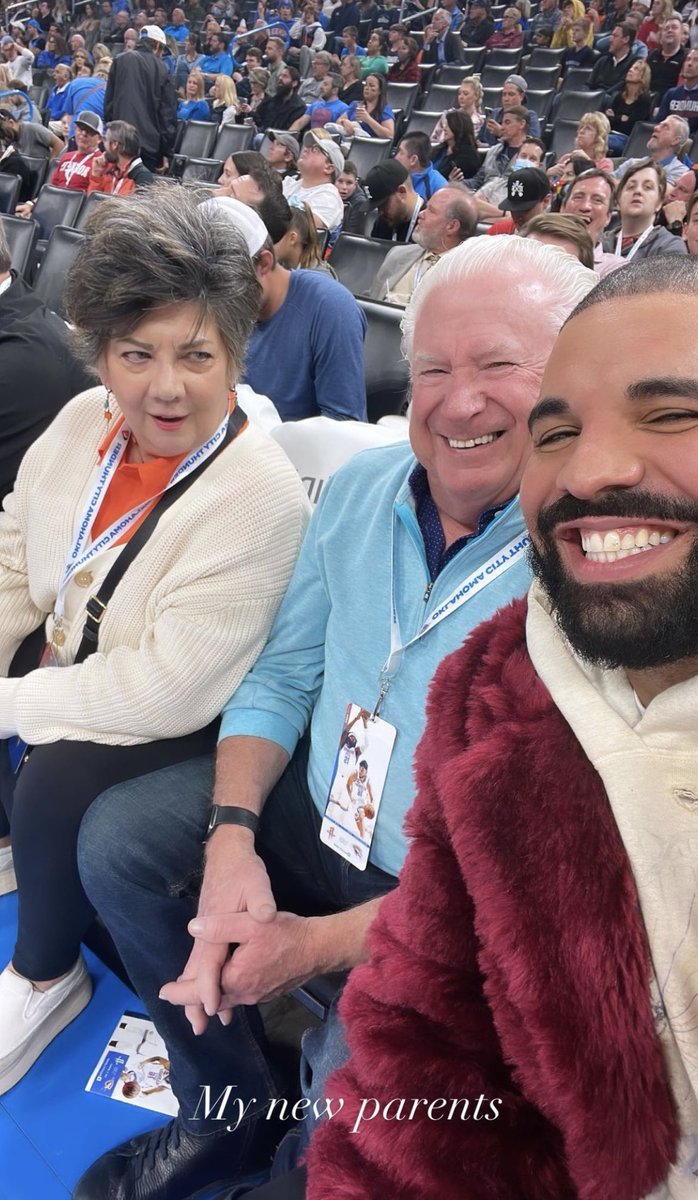 While the couple is not extremely active on social media, their grandson told them they went viral. It just goes to show no matter who it is, the Oklahoma spirit is about being kind and embracing others as your own.
"He calls and goes 'Oh my god, Grandma, you're with Drake!'" Stanley said. "That was really cool."