PILOT INJURED AFTER SINGLE-ENGINE PLANE CRASH IN NW OKC
News 9 - August 13, 2023 2:44 pm
OKLAHOMA CITY –
The pilot of a single engine plane was transported with injuries after crashing in northwest Oklahoma City, according to the Oklahoma City Fire Department.
Fire crews said the crash happened near Interstate 235 and Northwest 63rd Street around 1:00 p.m.
The plane hit nearby power lines which started a fire that was extinguished by OKCFD.
Crews said at this time, north and southbound lanes of Broadway Extension have been shut down between North 50th and I-44 due to downed power lines.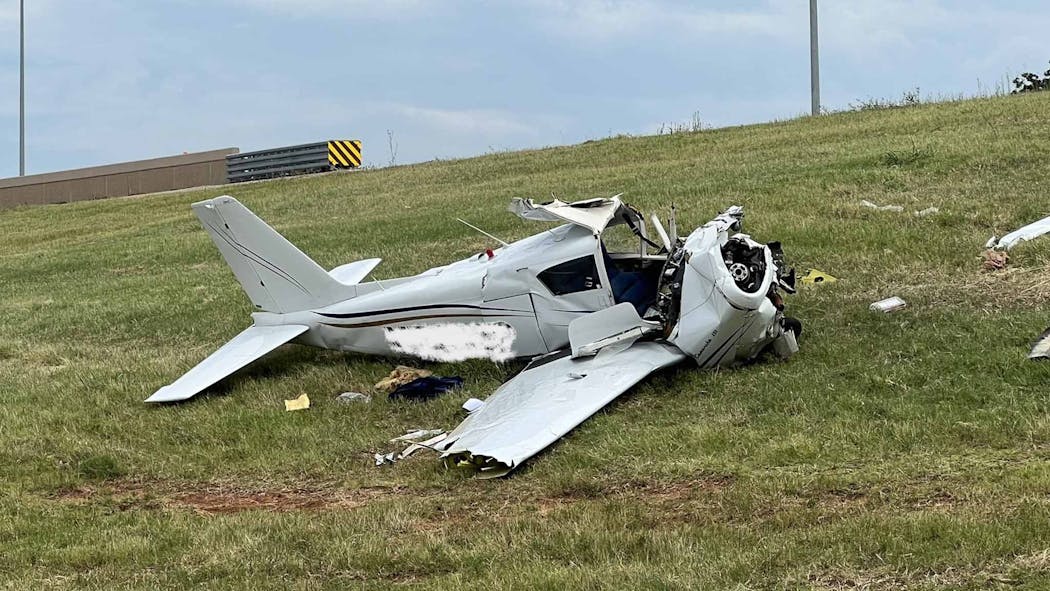 Authorities said the pilot, who was extricated and transported to a hospital in critical condition, was the only person on-board and it is unclear what caused the crash.
The crash caused around 250 people to lose power around the area. Click here for an outage map.