Phillips makes Christmas merry for Garfield students    
Team Radio Marketing Group - December 21, 2017 3:06 pm
Phillips 66 is the Partner In Education (PIE) with Garfield Elementary School, and each year Phillips 66 employee resource groups adopt a class and work with the same teachers and students throughout the year.
At Christmas, the classes get special time with Santa Claus and gifts, candy, and a small gift from their adopt-a-class group.  Teachers and other school staff are given a small token of appreciation for their dedication.
This year Phillips 66 considered that many of the families might need a little extra help at Christmas.
"Although, our primary focus with Partners in Education is to help students grow academically, we realize that life can be challenging at times for families," Tim Seidel, Manager of the Ponca City Refinery, said.  "A $25 gift certificate, redeemable for a turkey or ham, may not seem significant to many, but it helps to make Christmas merry for many."
Employee Resource Groups at Phillips 66 who participate with the classroom programs include: Black Employees Network, Hispanic Network, New Hire Network, Off-the-Safety Committee, Veterans Network, Women's Network, Ponca City Site Employees Association, and the Retirees Association.  Groups visit their respective classrooms at least monthly, and as an added resource in the classroom as requested by teachers.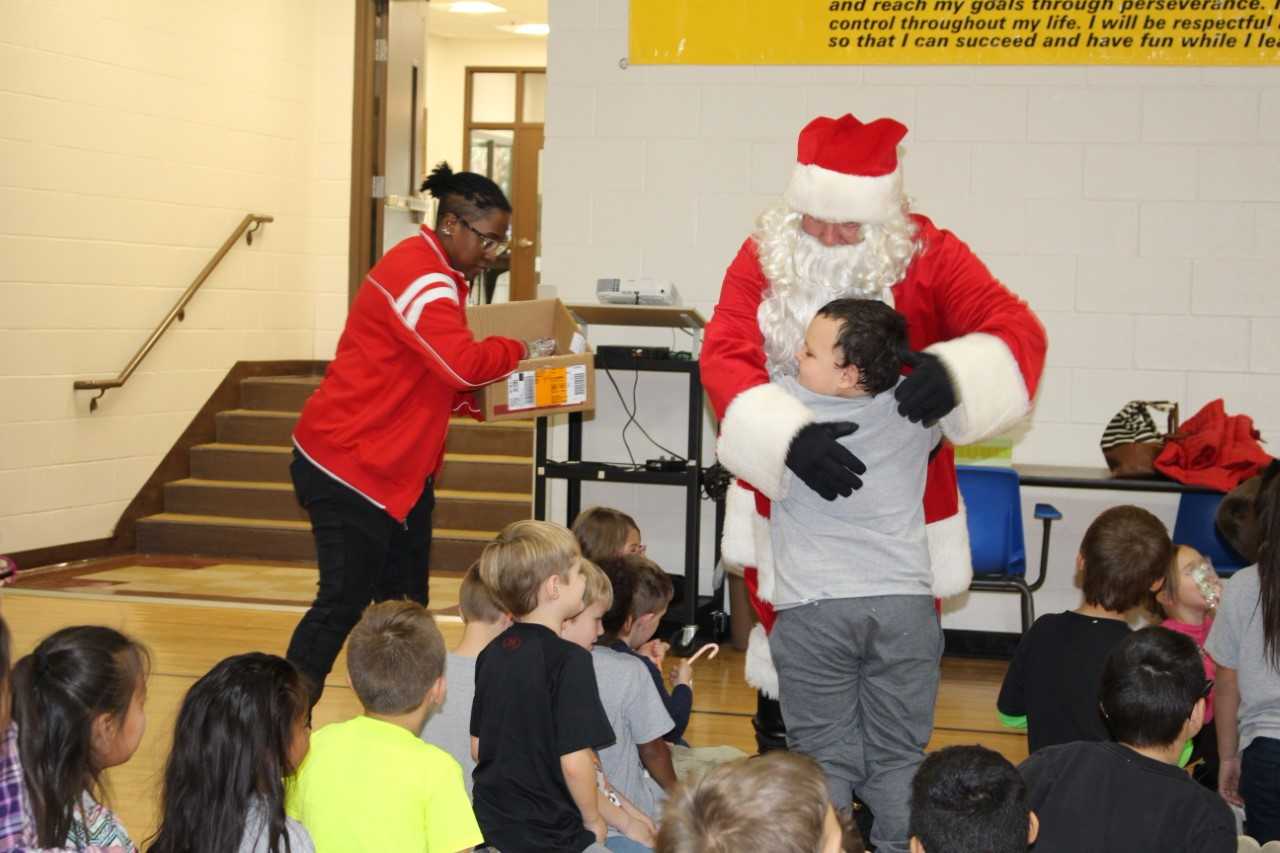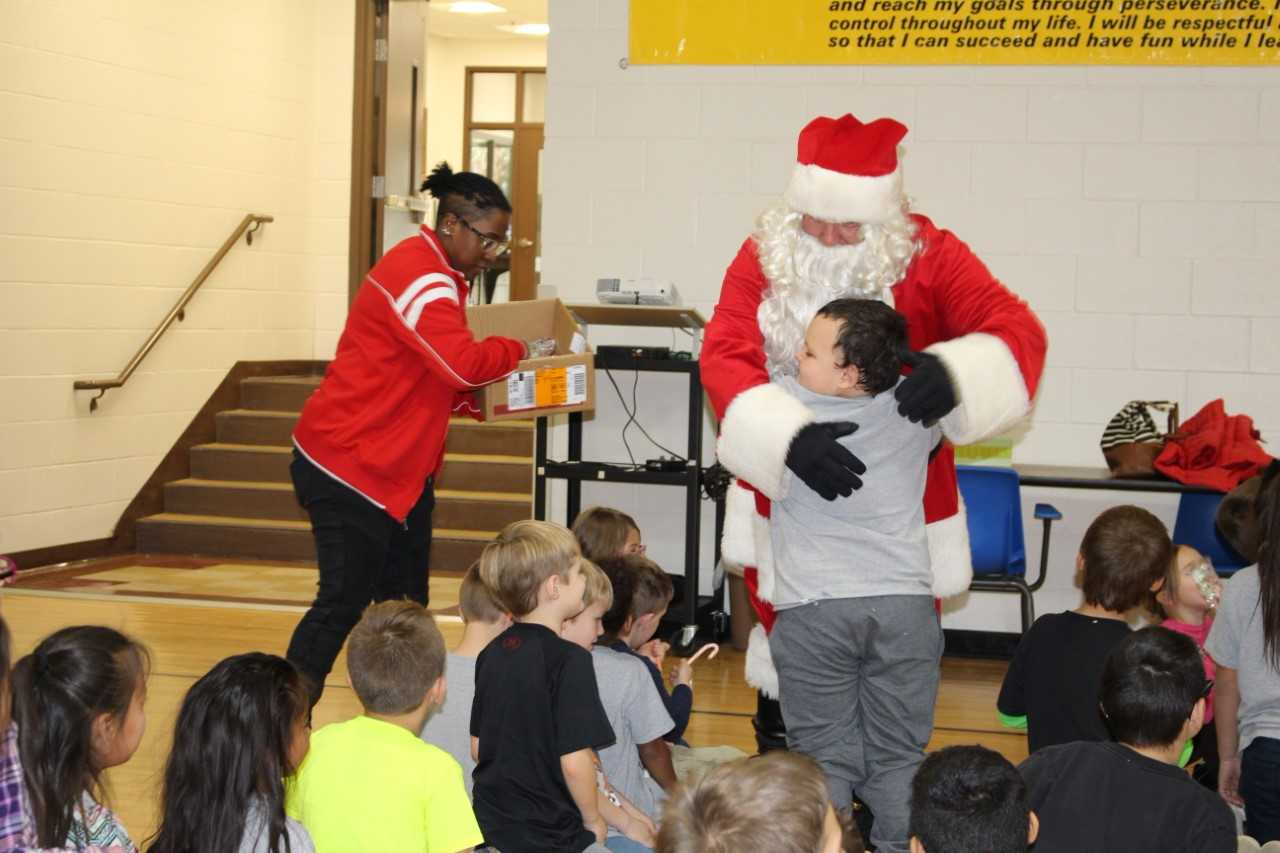 Santa with Garfield student Bradford Robertson hugging Santa.