PCPD seeks counterfeit suspect
Team Radio Marketing Group - August 3, 2017 10:38 am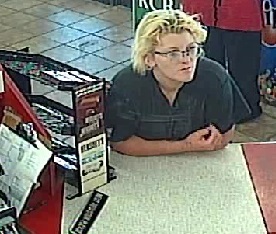 From the PCPD
Police need your help to identify this woman.  She passed a counterfeit $20 bill at On Cue located at 1613 West South Avenue on Tuesday July 25.
A $100 bill was passed at the South Sonic on that same evening day by a different woman.   The counterfeit bill passed at Sonic had some similar Chinese markings on it.  Police have identified the woman who passed the bill at Sonic and a request for a warrant is being prepared for that subject.  Police believe these counterfeit bill cases are related.
Anyone wishing to provide an anonymous tip regarding the identity of the woman pictured in these surveillance pictures, or any other crime, please call (580)762-5100.  As always, you will remain anonymous, and you may receive a reward of up to $1,000.