Oklahoma Native Toby Keith Announces Stomach Cancer Diagnosis
Beverly Cantrell - June 12, 2022 6:11 pm
Toby Keith-picture from tobykeith.com
Toby Keith has revealed he was diagnosed with stomach cancer in a recent tweet and on his official website.
The 60-year-old country music singer, songwriter shared the news with his fans on Sunday, June 12th.
Keith wrote: "Last fall I was diagnosed with stomach cancer. I've spent the last 6 months receiving chemo, radiation and surgery. So far, so good. I need time to breathe, recover and relax".
"I am looking forward to spending this time with my family. But I will see the fans sooner than later. I can't wait. -T" 
Several fellow musicians, fans and friends wrote words of encouragement and love for Keith.
In 2006, the musician set up the Toby Keith Foundation that provides no-cost housing for families of children with cancer.
Keith, who was born in Clinton, Oklahoma, also holds an annual Golf Classic to raise money for Ok Kids Korral this year raising over one million dollars.
The 18th annual Toby Keith & Friends Golf Classic raised more than $1,380,000, the third highest total ever, on May 20th and 21st in Oklahoma City and Norman. The event has raised more than $16 million for OK Kids Korral, to provide free housing for families of children being treated at The Children's Hospital at OU Medical Center.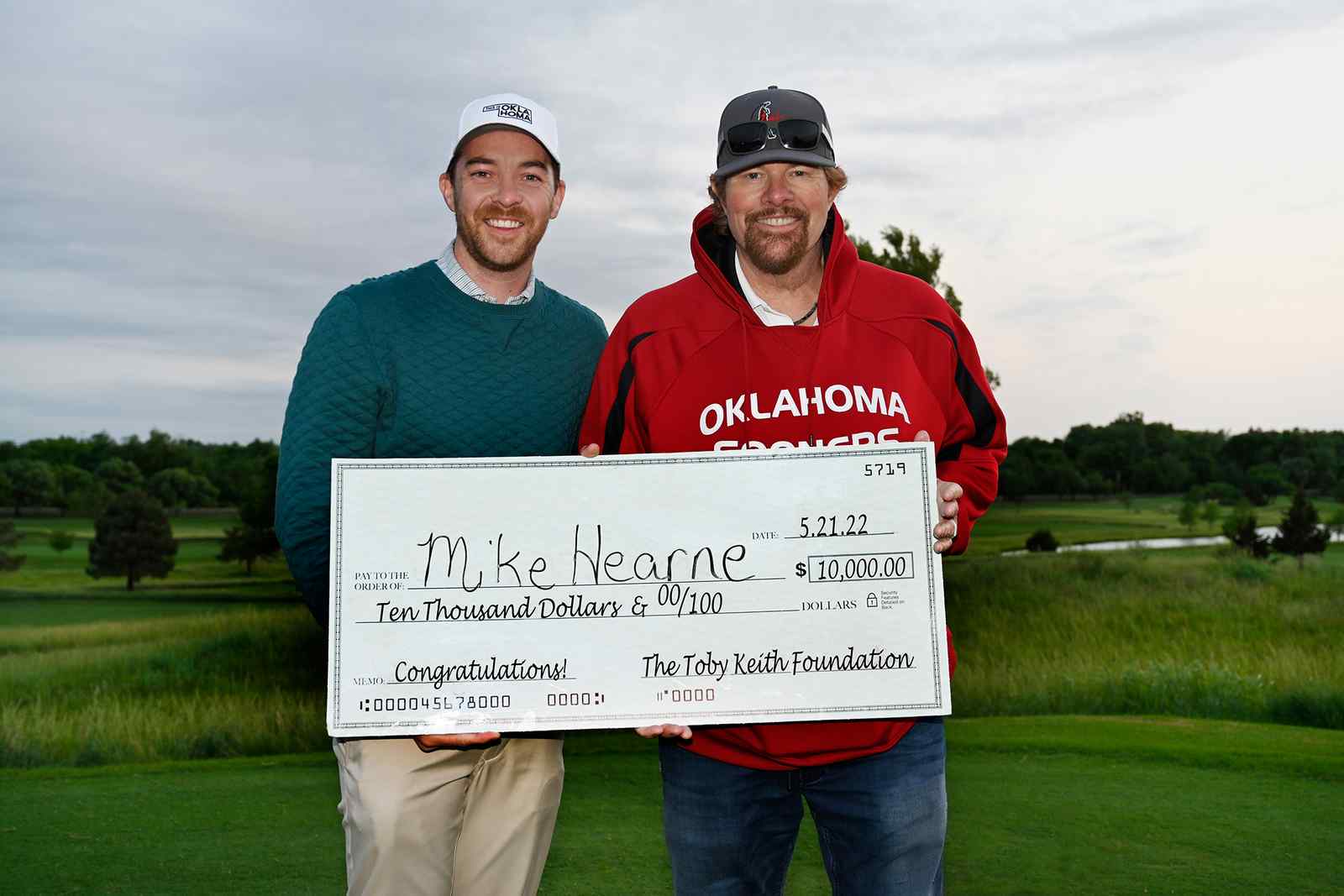 (May 2022-picture from tobykeith.com)
The Toby Keith & Friends Golf Classic began in 2004. It's two-days, with a gala dinner and auction the first night followed by a shotgun start golf tournament the next day. Proceeds have funded the development, building and  operation of OK Kids Korral, which is now in its eighth year. Learn more at www.tobykeithfoundation.org.