NOC Chikaskia Literary Festival Oct. 11-12
Ponca City Now - October 3, 2019 11:47 am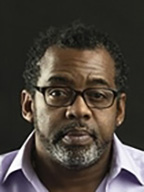 TONKAWA —  The 6th Annual Chikaskia Literary Festival will be held at Northern Oklahoma College Tonkawa Oct. 11-12.
The literary festival will be held at the Walcher Conference Center in the Memorial Student Union.
Featured readers include Quraysh Ali Lansana and Dinah Cox.
Quraysh Ali Lansana is the author of eight poetry, three textbooks, three children's books, editor of eight anthologies, and co-author of a book of pedagogy.  He is an Upper School Humanities instructor at Holland Hall School and is a former faculty member of both the Writing Program of the School of the Art Institute of Chicago and the Drama Division of the Julliard School.
Lansana served as the Director of the Gwendolyn Brooks Center for Black Literature and Creative Writing at Chicago State University from 2002 to 2011, where he was also Associate Professor of English/Creative Writing until 2014.

Dinah Cox's newest book is the story collection The Canary Keeper (2019, PANK Books).  Her first book of stories, Remarkable, was published as the winner of the BOA Short Fiction Prize in 2016. Her stories have appeared in a number of literary magazines and journals, including Prairie Schooner, StoryQuarterly, Cream City Review, Copper Nickel, and Beloit Fiction Journal.
She teaches in the creative writing program at Oklahoma State University, where she's an Associate Editor at Cimarron Review.
The following is the schedule for the 6th annual festival.
Friday, Oct. 11
Morning Session
10 a.m. — Greeting, coffee, book sales
10:30 a.m.  — Bill McCloud, Jenn Long, Kimberley Frey
11:15 a.m. — Break & book sales/signing
11:30 a.m. — Mary Means, Joey Brown
Afternoon Session
1:30 p.m. — Richard Dixon, NOC student readers (TBA)
2:15 p.m. — Break & book sales/signing
2:30 p.m. — Walter Bargen, Clarence Wolfshohl
3:15 p.m. — Break & book sales/signing
3:30 p.m. – Sharon Martin, Ken Hada
Evening Session
7 p.m. — Michelle Hartman, Roxie Kirk
7:30 p.m. – Featured Reader: Quraysh Ali Lansana
Saturday, Oct. 12
9:30 – Greeting, coffee, book sales
Morning session:
10 a.m. — Roy Beckemeyer, Robert Dean, John Morris
10:45 a.m. — Break & book sales/signing
11 a.m. — Dijmon Jones, Briley Dewayne Jones
Afternoon session
1 p.m. — Ann Howells, Christopher Soden, Katherine Book
1:45 p.m. — Break & book sales/signing
2 p.m. – Nathan Knapp, Ron Wallace
2:30 p.m. — Featured reader:  Dinah Cox