Matt Williams Releases New Music
Beverly Cantrell - June 6, 2022 6:56 am
Matt and Mason Williams
Ponca City native Matt Williams has released his second new single of this year after releasing a debut album "Wasteland" in 2021.
"Relapse" is a different sound for the band much like his single "Always be Around" released in April. Both songs are country with a splash of alternative rock and shows just how versatile and talented Matt Williams, his brother Mason and the band are.
They have been traveling around the United States and performing live for a couple of years now.
Their shows are always energetic and entertaining. Matt and his brother Mason, who plays lead guitar in the band, write all of the songs together. The band also includes Dalton Robason on rhythm guitar, Caleb McCutcheon on bass, and Clayton Garner on drums.
In June the band will perform in Texas and in July in Arkansas and Oklahoma.
You can catch a live acoustic performance of Matt Williams and his brother Mason in Kaw City on July 23rd at the Pioneer Cove Marina from 8-10.
You can follow Matt Williams at mattwilliamsok.com.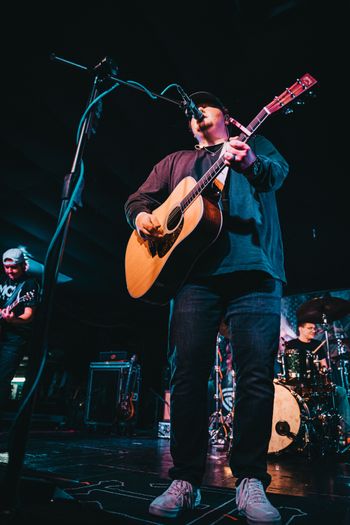 Matt Williams (photos by Dalton Robason)