Jason Leavitt named new PCPS athletic director  
Ponca City Now - July 19, 2018 10:58 am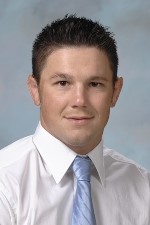 Jason Leavitt has been named the new Athletic Director for the Ponca City Public School District, pending final board approval. Leavitt has been serving as the Po-Hi head wrestling coach since 2013.
"I am excited to have the opportunity to serve our students as your new Athletic Director," Leavitt said. "As a product of Ponca City Schools myself, I am especially honored. I look forward to taking this opportunity to usher in a new era of excellence in competition for Ponca City and our student athletes.
"I would like to thank the citizens of Ponca City for their sacrificial and unwavering support of our student athletes. Your support has provided world class facilities to all student athletes," Leavitt said. "My life and my success are a testament to the adage 'Hard Work Beats Talent,' and that will be my leadership philosophy moving forward! GO CATS!!!"
While attending Po-Hi, Leavitt was a state wrestling champion and named Oklahoma All State. He continued his wrestling career in college and graduated from the University of Central Oklahoma. Throughout his college wrestling career, he was a two-time All American and was ranked number two in the nation his junior year.
Leavitt and his wife Liane  have three boys, Layton, 13, Jagger, 4, and Bowen, 2.