Integris Health to acquire Alliance Health Ponca City
Bill Coleman - August 4, 2023 6:57 pm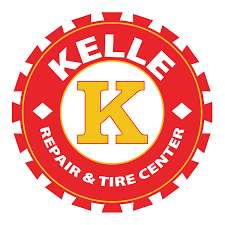 INTEGRIS Health to Acquire AllianceHealth Ponca City and AllianceHealth Woodward Services to be Sustained for the Communities 
Aug. 4, 2023 – INTEGRIS Health has signed a definitive agreement to acquire AllianceHealth  Ponca City and the operational assets of AllianceHealth Woodward and their related businesses,  including physician clinic operations and outpatient services from subsidiaries of Community  Health Systems, Inc. (NYSE: CYH).  
INTEGRIS Health has a signed agreement with City of Woodward for the long-term lease of the  Woodward hospital beginning later this fall. 
INTEGRIS Health's mission is partnering with people to live healthier lives. The organization is  known for innovation and quality, offering advanced treatment options and specialties found  nowhere else in the region. 
"We are thrilled to have Woodward Hospital and Ponca City Hospital join INTEGRIS Health later  this year to further advance our mission by serving more lives in the western part of our state,"  said Timothy Pehrson, president and CEO. "We remain committed to Oklahomans who rely upon  INTEGRIS Health to care for them in their greatest time of need." 
Once the transaction is complete, INTEGRIS Health will work with the medical staff and  leadership to develop plans for clinical synergies to integrate the hospitals with their  organization and establish Ponca City and Woodward as regional sources for health care  services.  
Serving Kay and Woodward counties, the hospitals, outpatient clinics and physician offices of  AllianceHealth Ponca City and AllianceHealth Woodward provided care at more than 200,000  patient encounters last year.  
"We have a dedicated and skilled team of providers who have and will continue to provide safe,  quality care for our patients," said Chris Mendoza, chief executive officer of AllianceHealth  Ponca City. "We'll work closely with the leadership of INTEGRIS Health to support a smooth  integration with their organization." 
AllianceHealth Ponca City is a 140-bed acute care hospital offering services including emergency  medicine, cardiac rehab, echocardiography and heart failure treatment, including implantable  pacemakers, as well as orthopedic, women's health, neurologic and urologic surgeries. Quality of  care is recognized with 3-Stars on CMS Care Compare and with an A on the most recent Leapfrog 
hospital safety grade. Outpatient offerings include an urgent care, rehabilitation and diagnostic  imaging. 
"The city of Woodward gave careful consideration in selecting INTEGRIS Health as the new  leaseholder," said Landon Hise, chief executive officer of AllianceHealth Woodward. "We have  great respect for our community's leaders and look forward to engaging with the INTEGRIS  Health team to build upon the quality care we provide to our patients." 
AllianceHealth Woodward is an 87-bed acute care hospital recognized twice in five years for  exceptional performance and innovation by the Chartis Center for Rural Health as a Top 100  Rural & Community Hospital in the United States. The hospital offers emergency medicine, a  range of surgical services including orthopedic, general and gastroenterologic. Outpatient  
services include diagnostic imaging, sleep studies and rehabilitation. 
The transaction is subject to regulatory approvals and is expected to close later this year. # # #