Danny Trejo Surprises Fiestas De Las Americas Crowd, Attends Mutt Misfits Adoption Event in OKC
Beverly Cantrell - October 4, 2021 7:04 am
OKLAHOMA CITY —
Actor Danny Trejo has been busy this past week in Oklahoma City.
The actor with more than 400 credits listed on his IMDb page visited the National Cowboy and Western Heritage Museum on Sept. 25 and then the Oklahoma City National Memorial and Museum on Wednesday.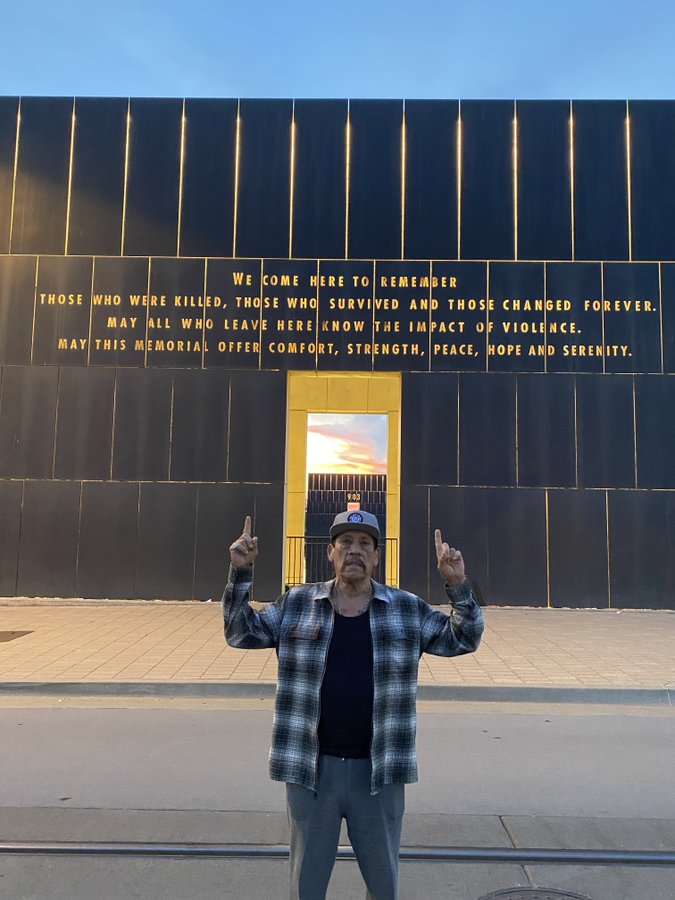 On Saturday, Oklahoma City Mayor David Holt posted pictures of Trejo surprising a crowd at Fiestas de las Americas.
Holt said the actor told the crowd that "I've been all over the world and I've never felt more at home in a city than I have here in Oklahoma City."
Mutt Misfits Animal Rescue Society shared pictures of Trejo attending its adoption event at Oklahoma City Animal Welfare on Saturday.
Many Oklahomans have also shared pictures of the actor at restaurants, a local gym and the Outlet Shoppes.
Trejo is in the Sooner State while shooting the film "Seven Cemeteries." He plays the role of a recent parolee trying to save a woman's ranch from a drug lord.