"Coffee With a Cop" on Saturday
Team Radio Marketing Group - December 15, 2016 1:44 pm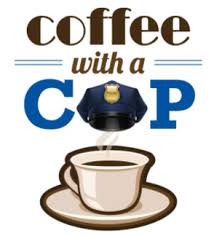 Ponca City Police  will host  "Coffee with a Cop" at McDonald's, 2124 North 14th Street, starting at 8 a.m. Saturday, Dec. 17.
Families are encouraged to attend. This is the first time PCPD has planned an event like this on a Saturday.
Officers will be on hand to visit with children and adults as well as in the play area until at least 10 a.m.
George and Ramona Davis, owners of the local restaurant, have hosted events like this in the past, and encourage everyone to attend to take advantage of the opportunity to visit with local officers .